Apertures¶
Apertures are used to model window, doors, louvres and other openings in the Building Simulator.
You can assign Apertures to Building Elements, which has the result that they are applied to every surface in each zone which has that Building Element.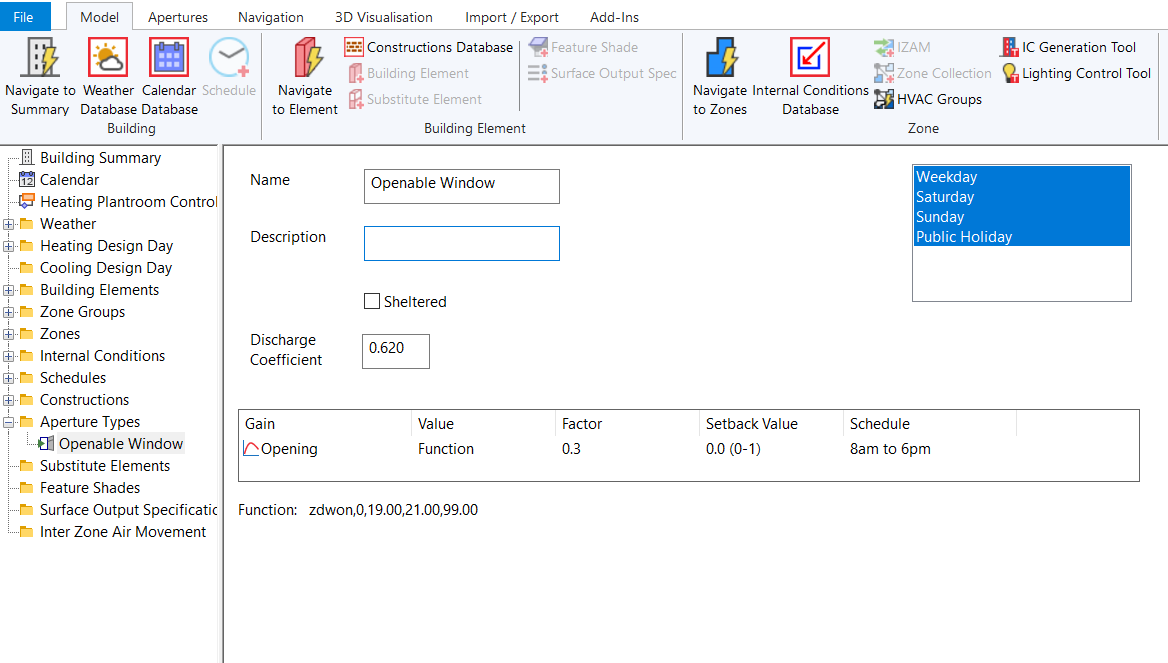 The flow of air through each aperture resulting from wind pressure, buoyancy (stack effect) and any user-specified air flows are calculated by Tas, together with the associated heat and moisture transfers. After a simulation, aperture air flows may be viewed in the result viewer.
The following definitions may be useful:
Geometric Free Area - The total unobstructed free area, perpendicular to the direction of flow. This term is sometimes just referred to as the Free Area or Geometric Area.
Equivalent Free Area - Always less than the geometric free area, the equivalent free area is the area required of a hypothetical sharp edged circular orifice which achieves the same flow rate as the actual orifice under the same pressure difference.
Aerodynamic Free Area - Otherwise known as the effective free area, this is given as the product of the geometric free area and the discharge coefficient of the aperture.