Constructions¶
Constructions are used in the Building Simulator to model conduction heat transfer and storage due to the fabric of the building.
Each construction is composed of material layers; the building simulation models the interaction of heat flow through each of these layers individually.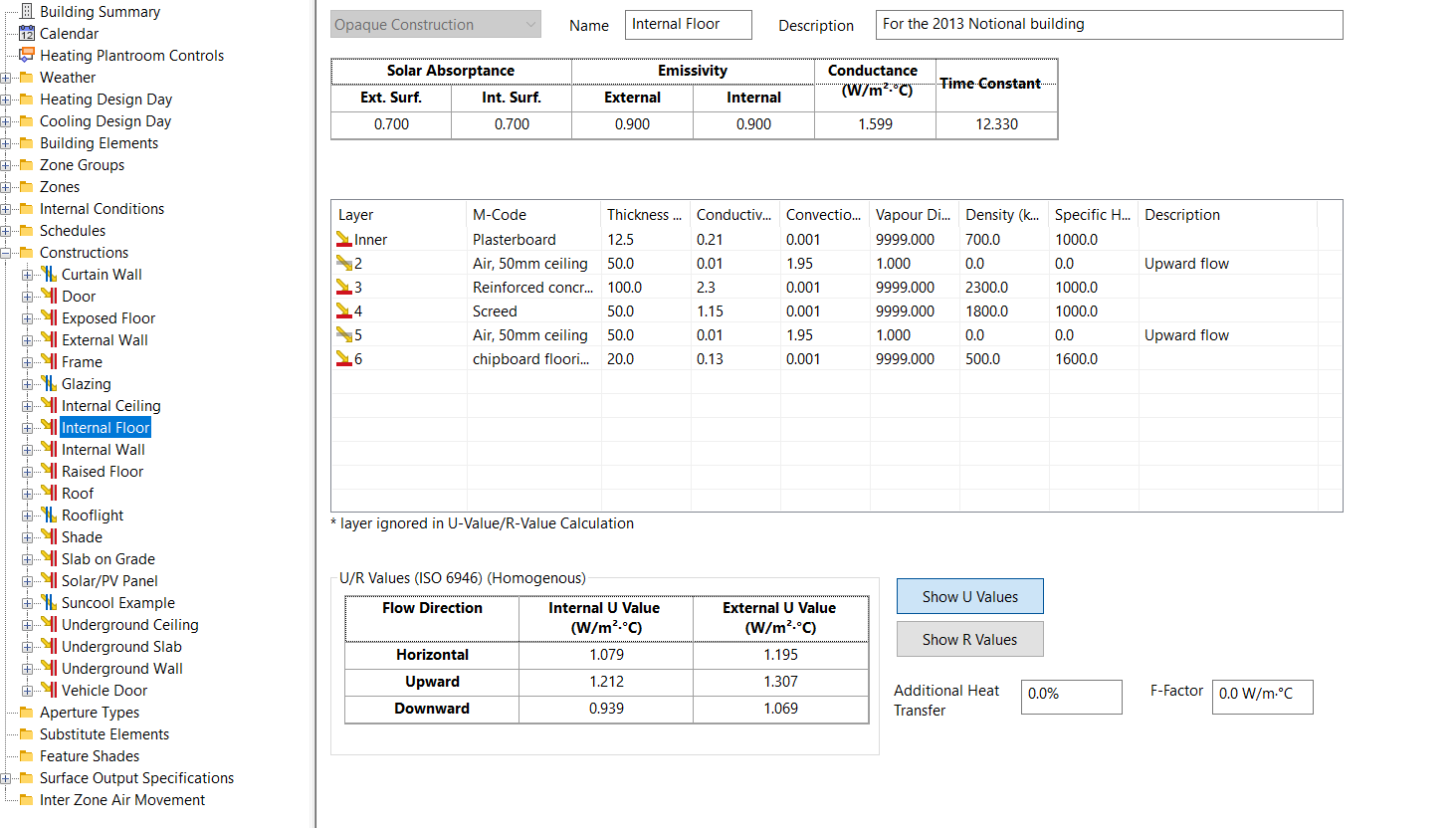 There are two types of construction in the Building Simulator:
Opaque Constructions

Transparent Constructions
Opaque constructions are used to model building elements that do not involve the transfer of solar energy such as walls and floors. Transparent constructions are used to model transparent and translucent glazing, which allow solar energy to enter a space.
Each surface in the Building Simulator has a Building Element. Constructions are assigned to building elements.