Lighting Control Tool¶
This tool is used to review and edit the lighting control functions which are applied to internal conditions in the current TBD file.
The advantages that the Lighting Control Tool has over editing internal conditions in the usual fashion are:
Data for multiple internal conditions can be viewed simultaneously.

Data can be copy-pasted between internal conditions.

Data can be copy-pasted between the tool and Excel.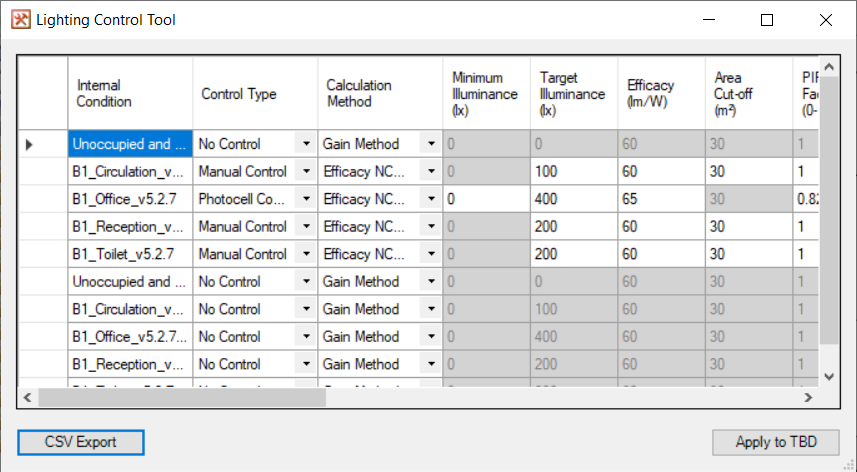 When the tool opens, all internal conditions in the file are loaded into the grid. If any of them already have functions applied to their lighting gain, that information is shown in the grid.
Irrelevant cells are greyed-out. The cells which are greyed-out will depend on the options selected for control type and calculation method.
The grid inputs are analagous to the ones in the Lighting Control Editor.