Aperture Functions¶
Aperture functions are used to control the openable proportion of a surface in the Building Simulator based on dynamic factors such as:
Dry bulb temperature (internal & external)

Pollutant levels

External wind speed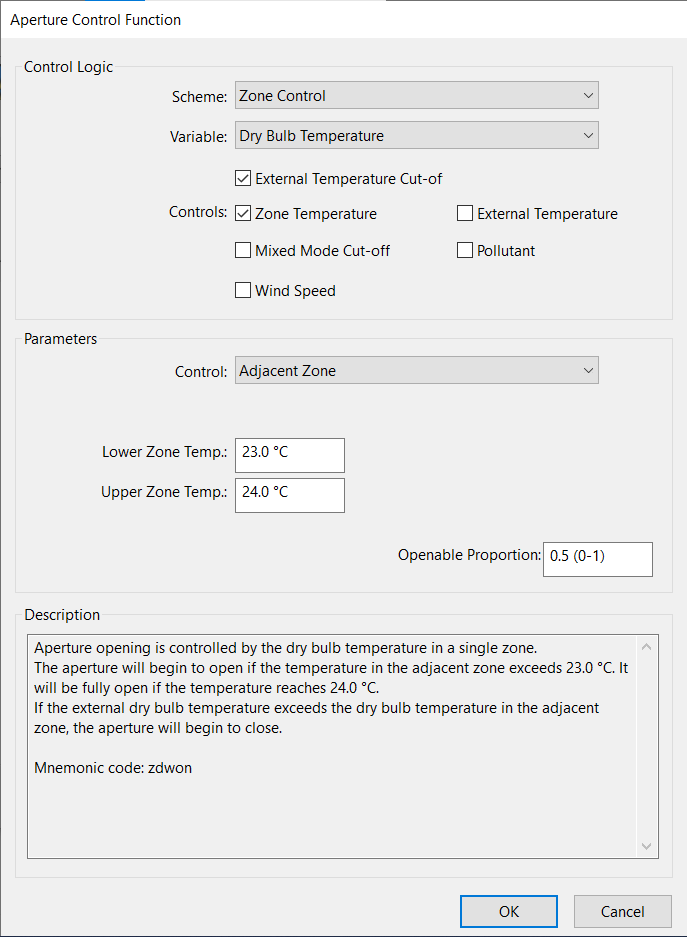 There are a number of function string mnemonics which can be used to refer to the different configurations of this dialog.
When scheduling is used in conjunction with automatic control, very complex systems can be created and simulated. The value from the Aperture Schedule (either zero or one) is multiplied with the opening value from the automatic control function. This allows an aperture to be automatically controlled, and available, at only certain times of day.
Each mode can be thought of as a number of 'rules' e.g. closing the window above a certain wind speed is a rule in all the modes. Each rule can then be thought of as a function, producing a 'signal', a value from zero to one, that indicates whether the window should be open ('1') or shut ('0').
For example, the wind rule can be represented by this graph: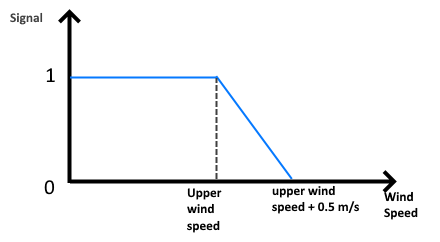 A zone temperature rule could be represented by: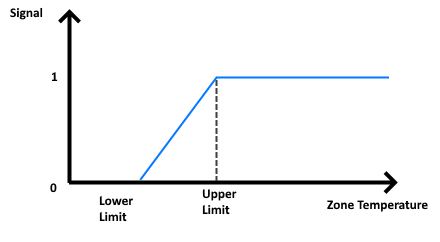 A cut-off rule such as external temperature cut off could be represented by: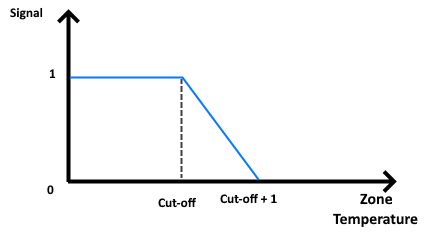 During a simulation, the software will calculate the product of all its rules, and the resulting signal will control the opening proportion of the aperture.