Schedules¶
Schedules consist of a time-series array of 1's and 0's and can be applied to:
Apertures

Internal Gains

Thermostats

Substitute Elements

Feature Shades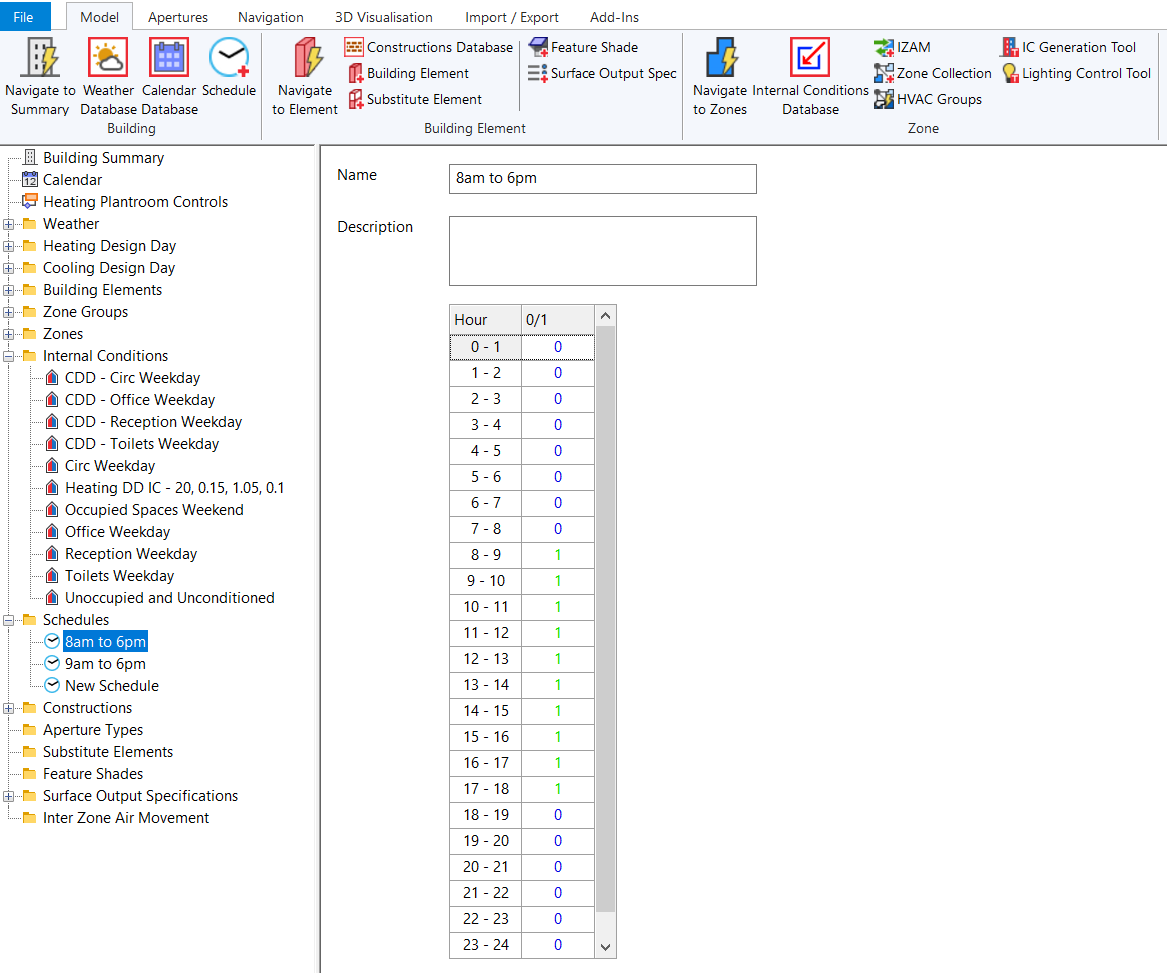 In the building simulator, each schedule has 24 hours and for each hour the 1 and 0 correspond to whether the object it is applied to is 'on' or 'off.
For internal gains, during the 'on' periods, the gain uses its Value. During the 'off' periods, the gain uses its Setback Value.