Migrating 2013 projects¶
TPLP2013 projects from the Tas UKBR 2013 studio can be quickly and easily converted to the TPLP2021 format for use in the UKBR2021 studio.
During this process, the internal conditions and weather file are replaced with versions suitable for the 2021 regulations.
Note
You can migrate 2013 projects to the 2021 format, but you cannot 'downgrade' projects from the 2021 format to the 2013 format. If you to run a project in both versions of the regulations, start with the 2013 studio.
Before you begin¶
Before you begin, it's a good idea to create a copy of your 2013 project as a backup.
You will need the 3D Modeller file (.t3d), Building Simulator file (.tbd) and 2013 Studio File (.tplp2013):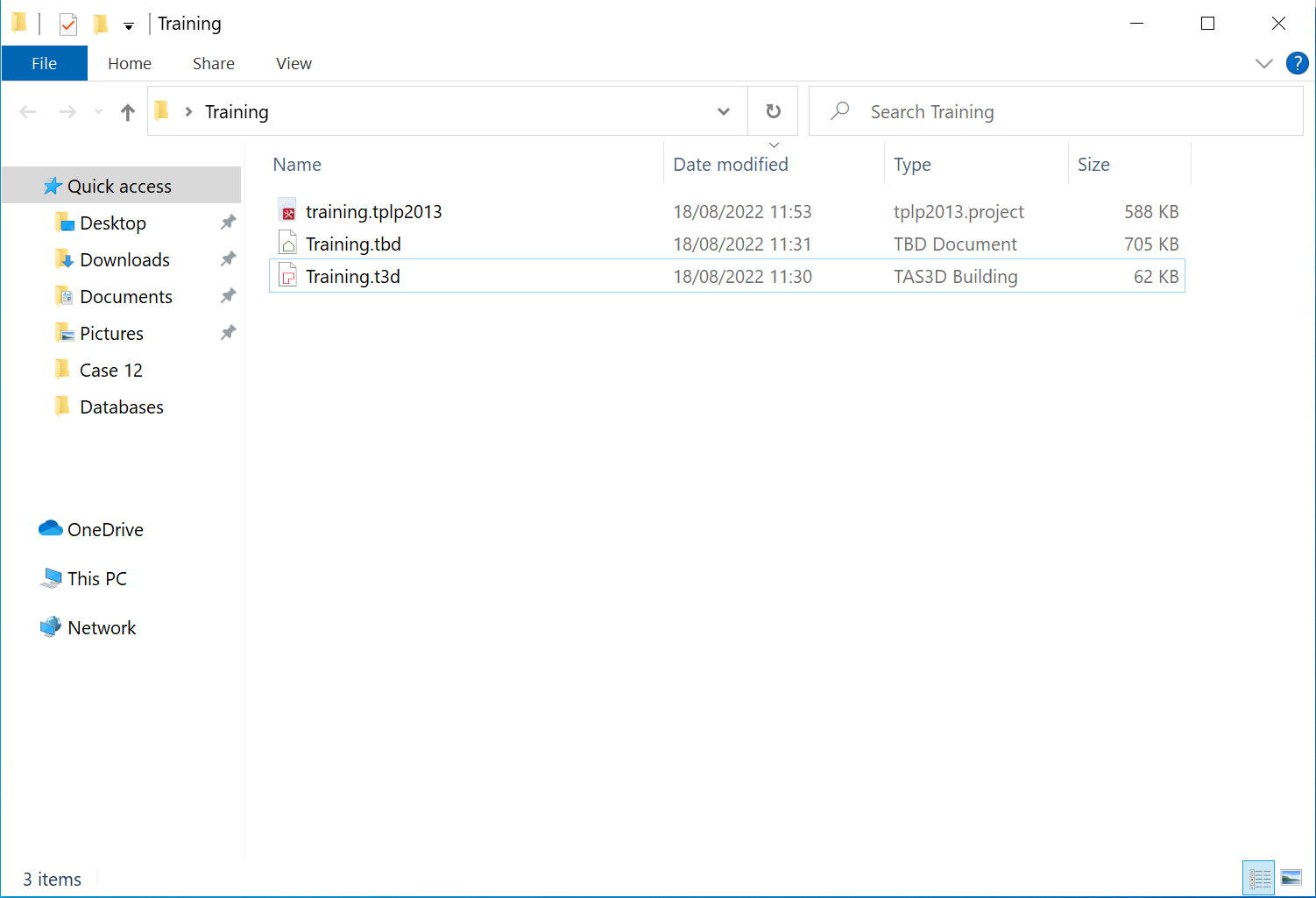 Start by opening the 2013 project file in the 2013 studio to check the file paths are correct: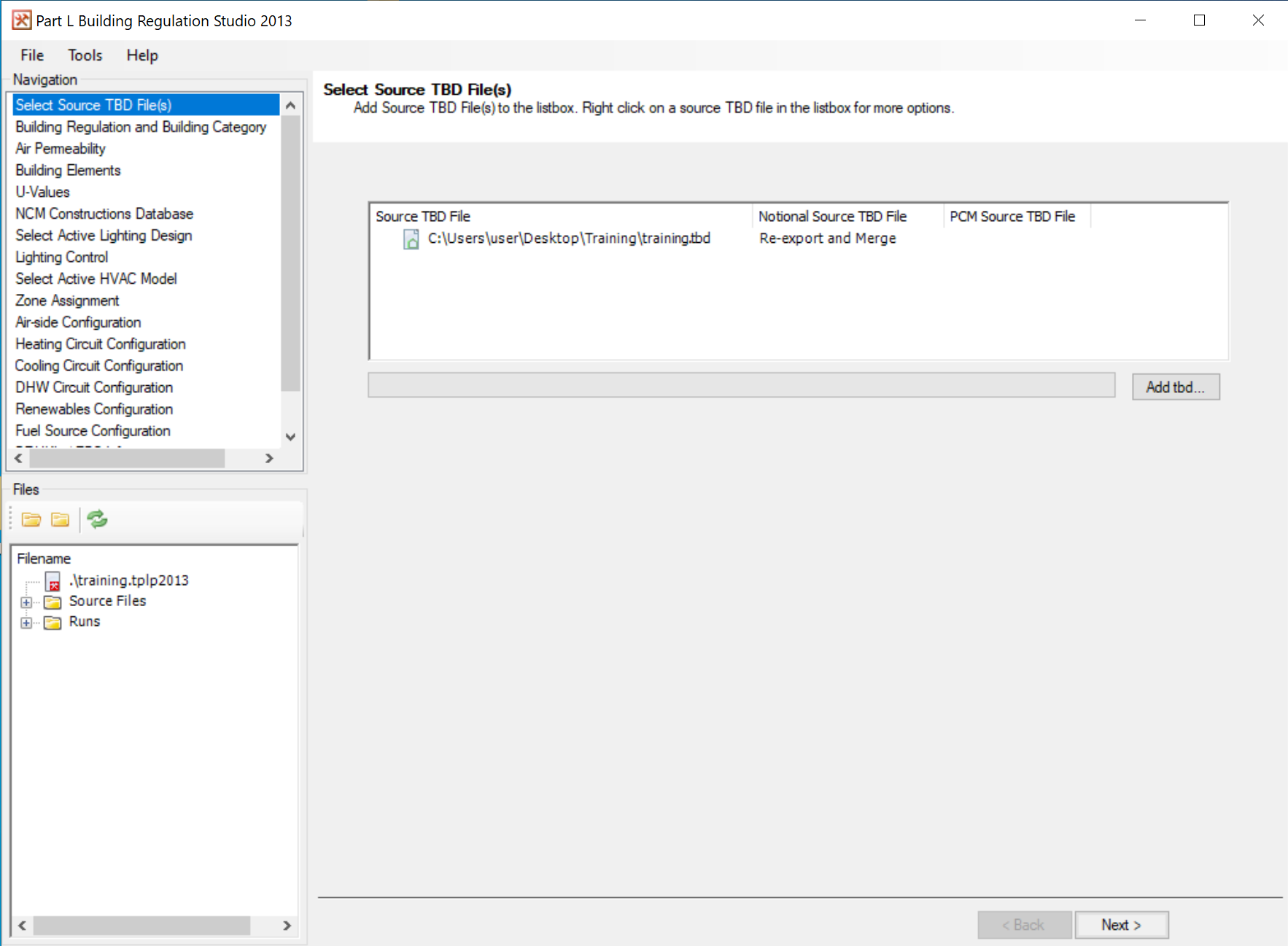 If any of the file paths need correcting, the 2013 studio will prompt you to update them. Save and close the file!
Opening the 2021 studio¶
Open the 2021 studio via the Utilities folder in the Tas Manager: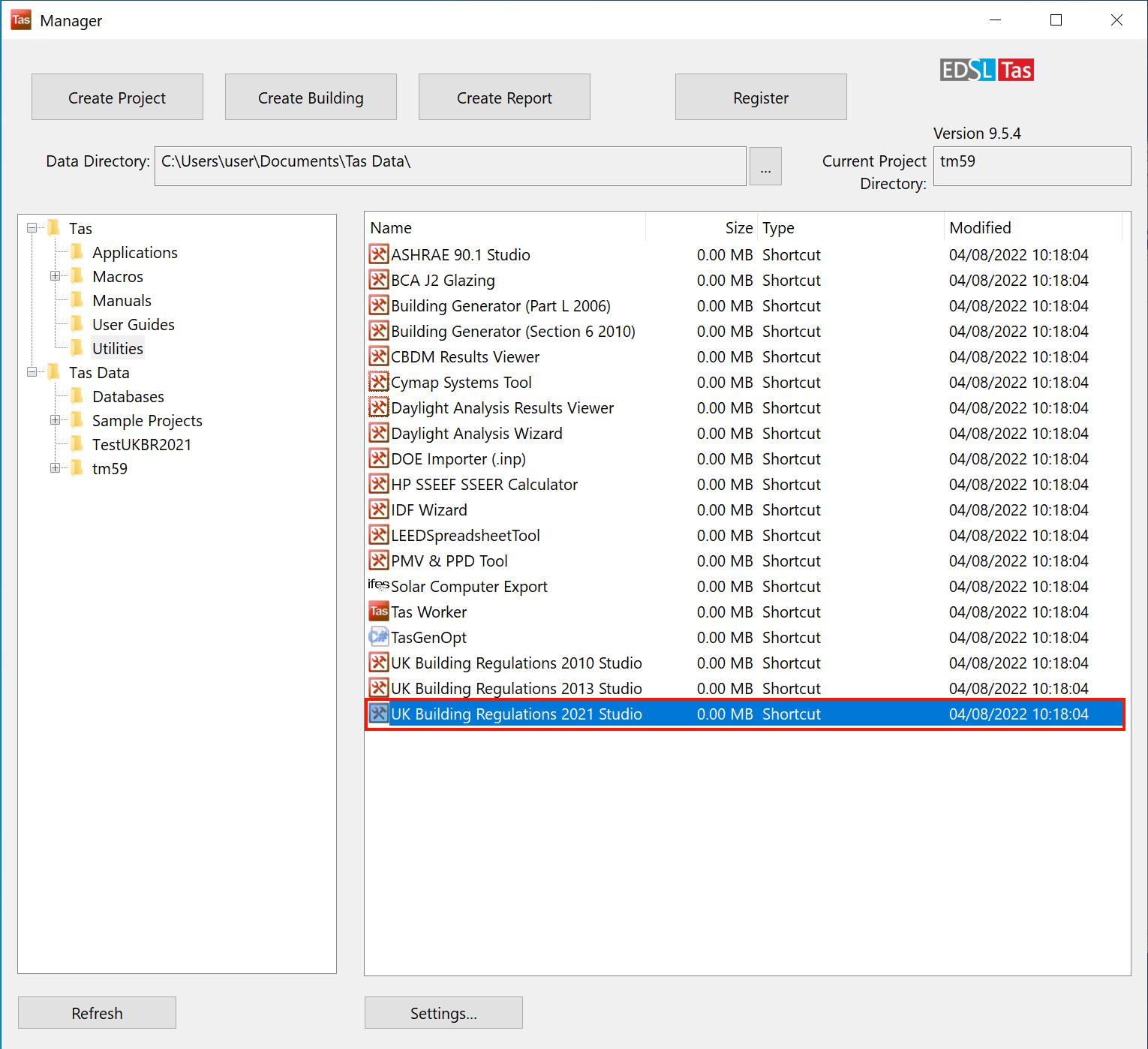 Evolving an old project¶
With the studio open, Select Open an Existing UK Regulations Project: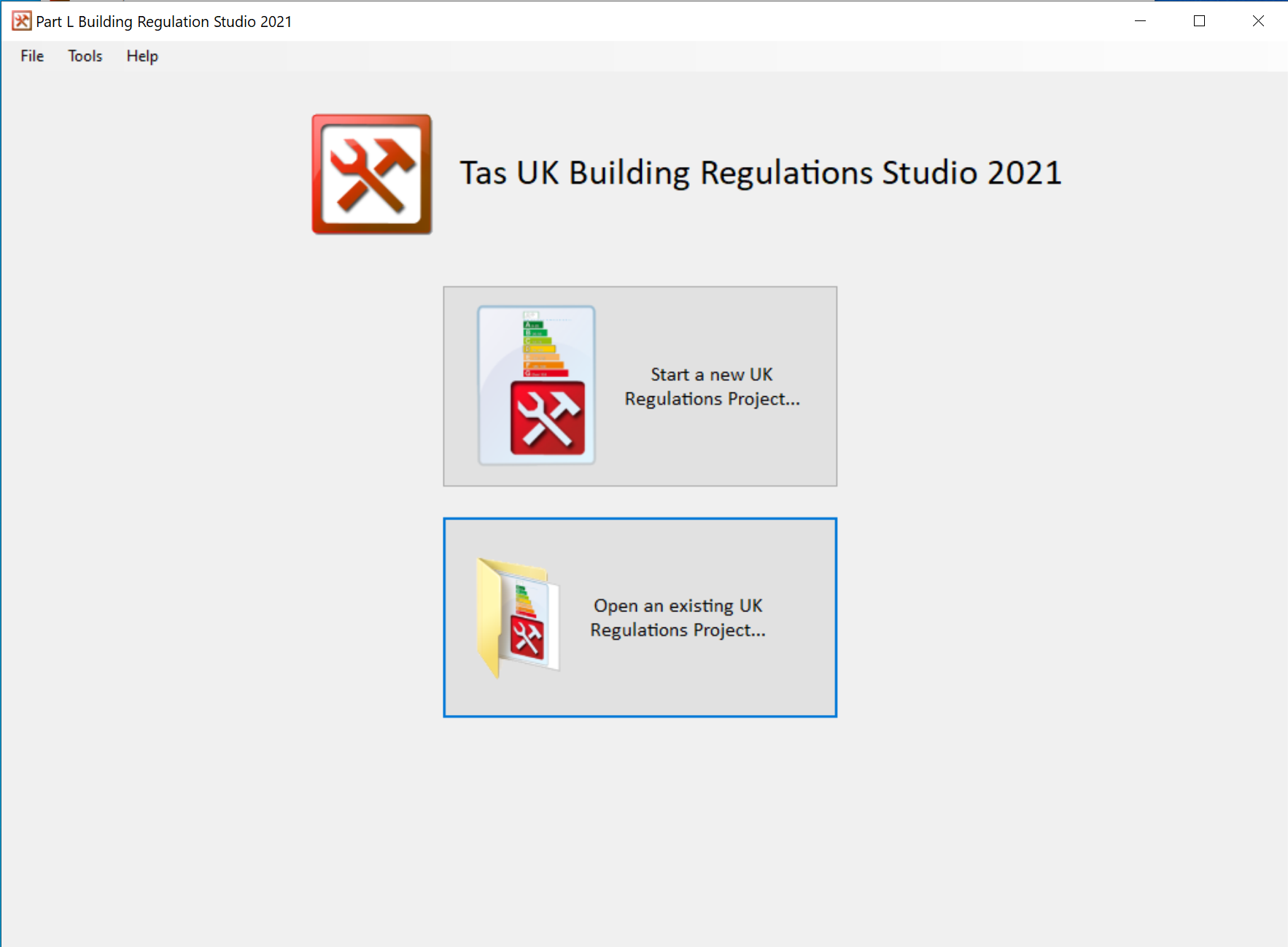 Navigate to the folder containing your 2013 project (.tplp2013) and change the file filter dropdown to tplp2013 files: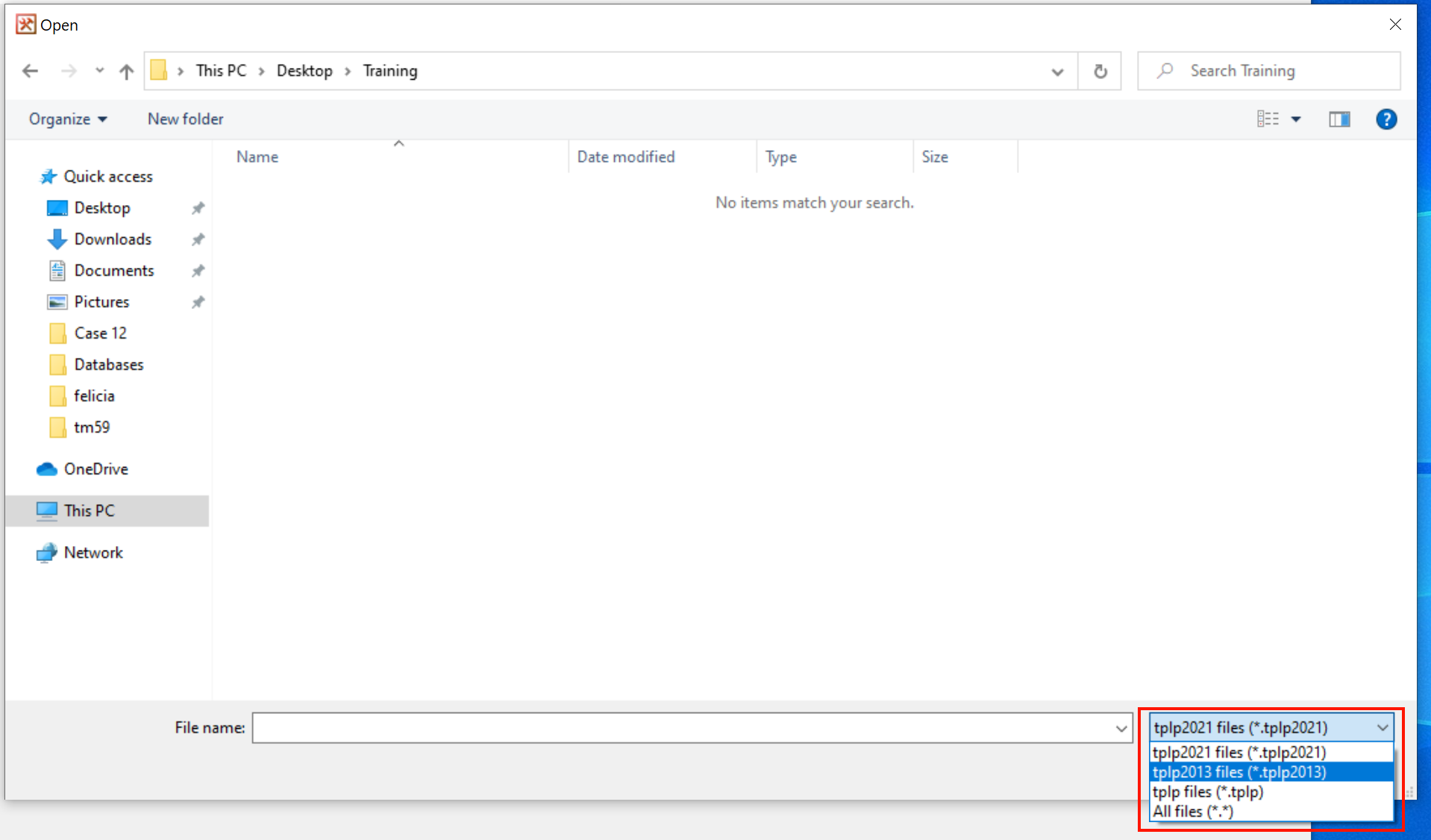 You will then be able to select your 2013 project file and press open: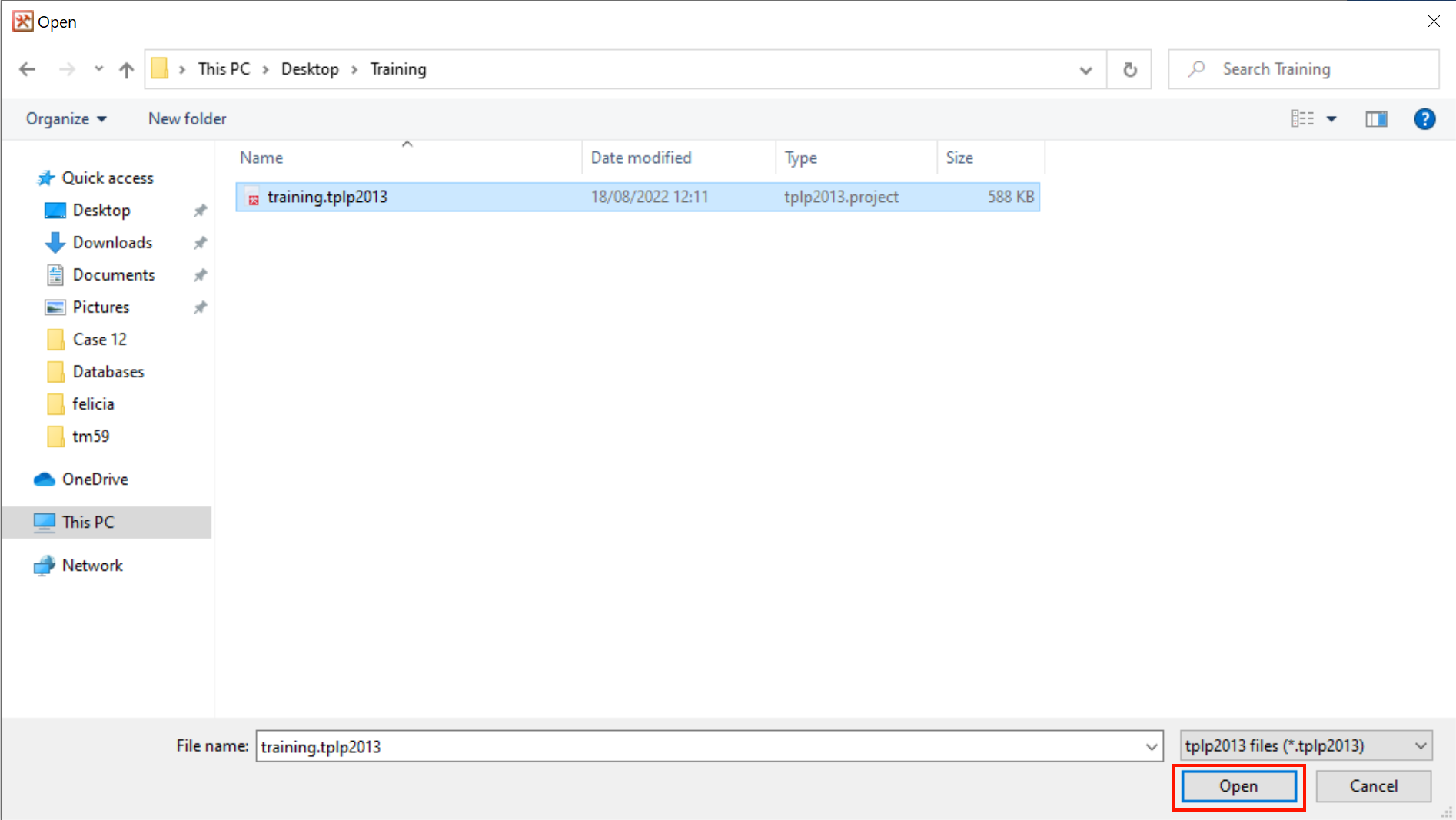 Weather & Internal Conditions¶
After pressing open, the studio will create a tplp2021 project file for you and ask you to locate the NCM Activities database required for 2021 projects: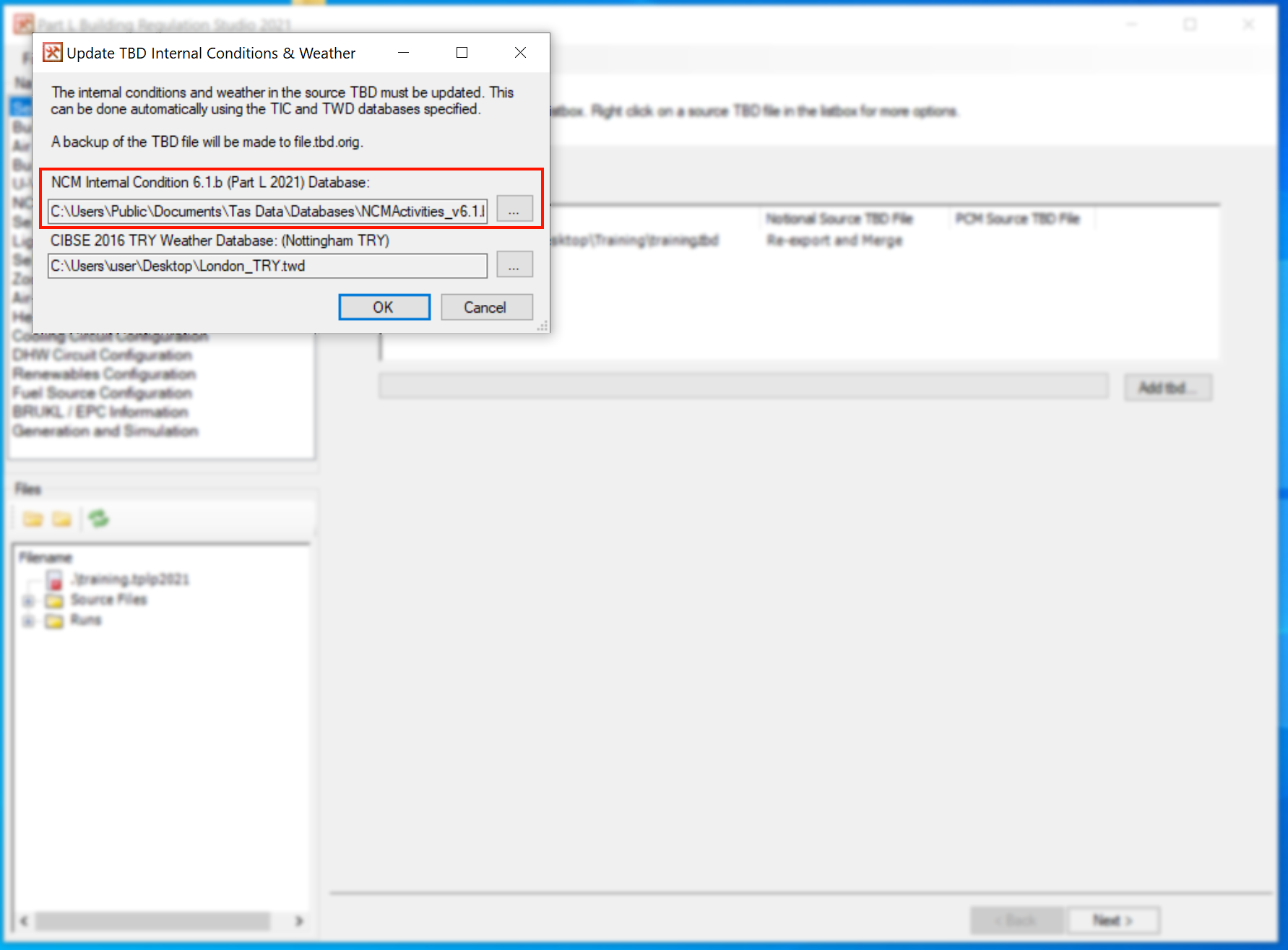 This database is usually located in the public documents folder: C:\Users\Public\Documents\Tas Data\Databases
The studio will also ask you to locate whichever 2016 weather file is required to simulate the project: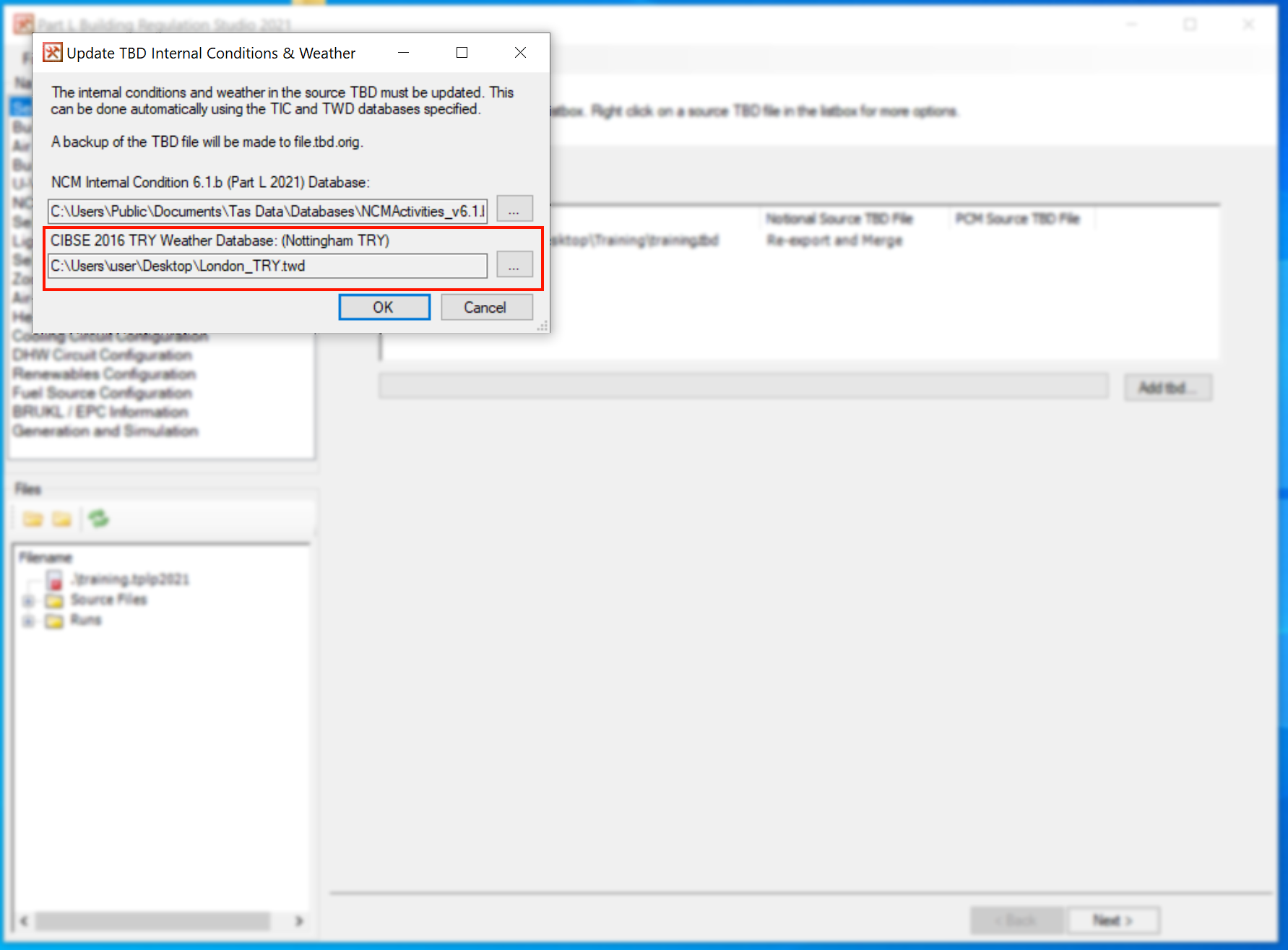 Note
If you do not already have them, the 2016 weather files can be purchased from CIBSE.
Once you have selected the correct NCM database and Tas Weather Data file, press OK and your project will be ready for use in the 2021 studio: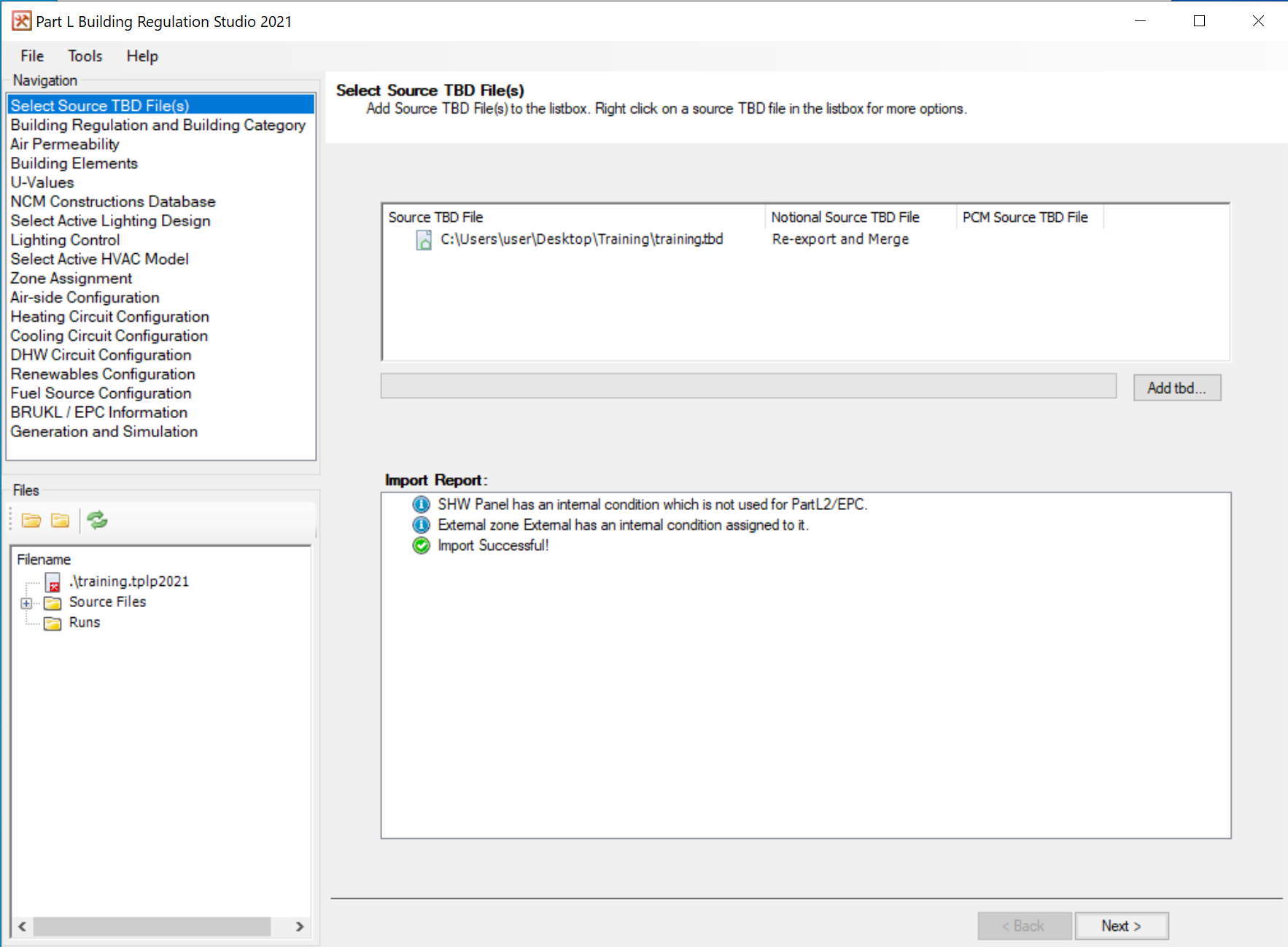 Save your project.